A Trackless Path: A commentary on the great completion (dzogchen) teaching o Jigmé Lingpa's Revelations of Ever-present Good by Ken McLeod
Author:Ken McLeod [McLeod, Ken] , Date: February 24, 2021 ,Views: 16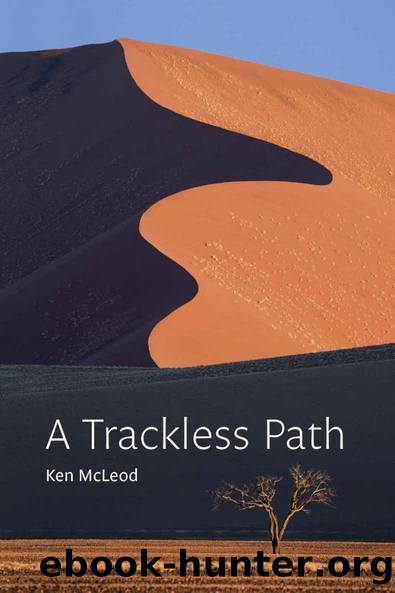 Author:Ken McLeod [McLeod, Ken]
Language: eng
Format: epub
Publisher: Unfettered Mind
Published: 2016-07-08T05:00:00+00:00



Complete — all teachings on behavior end up in no do's or don't's.
In the same way that all paths of practice end up in no effort, all teachings on behavior end up in no do's or don't's. However, the journey from explicit ethical guidelines to no do's or don't's takes place in the richness and messiness of daily life and is often more difficult than meditation practice.
Guidelines for behavior inevitably bring us into the domain of ethics and morality, where ethics is what guides our behavior when we secede from society to pursue a practice, and morality is what guides our behavior in society. In verse 18 of the Tao Te Ching, 15 Lao Tzu points out that hypocrisy arises only when learning or integrity is regarded as something special and that family values are invoked only when the institution of the family is in trouble. For Lao Tzu, moral guidelines are not absolutes but expressions of a disconnection from the immediacy of life. They are formulated to counter imbalances, yet they generate imbalances of their own.
Gone are the days of traditional societies, at least in most parts of the world, when everyone in a given society held the same overarching worldview and understanding about right and wrong. Many people in modern societies would like to return to an absolute standard, a wish that often takes expression in various forms — the modern phenomenon of fundamentalism (religious, political, moral or economic), for example, or the claim that some truths are universal and should be adopted by everyone. In a pluralist society, we tend to rely on our own personal values. Our sense of right and wrong is frequently defined by context and perspective. Because our values define our identity, we seek to validate our stances and persuade (if not coerce) others to adopt them. Ironically, we are likely to be more dogmatic and strident in the advocacy and defense of these personal values than we are of those that are generally accepted.
Morality provides groups with cohesion — a set of shared values and priorities that determine with whom we do or do not connect. This function is also intimately connected with reputation, with what other people think of us. In the world of social interaction, and especially in the world of social media, we have to manage our reputation because it is, in effect, our personal brand. It determines to a large extent which groups we belong to and which deem us worthy of consideration, respect or membership, whatever circles we move in.
This cohesive function inevitably leads members of a given group to diminish or dismiss the values and priorities of other groups. Conflicting ideas about right and wrong and about what is true become the seeds of tension and conflict — conflicts that are resolved or fought out in the political, economic and social spheres. Hence, as the Korean monk Manhae wrote in Everything Yearned For: 16
Yes, I understand ethics, morality, law
are nothing but the smoke worshipping the sword and gold.
Download


Copyright Disclaimer:
This site does not store any files on its server. We only index and link to content provided by other sites. Please contact the content providers to delete copyright contents if any and email us, we'll remove relevant links or contents immediately.