Twilight of the Gods - Götterdämmerung over the "New World Order" by Stefan Engel
Author:Stefan Engel , Date: February 24, 2021 ,Views: 31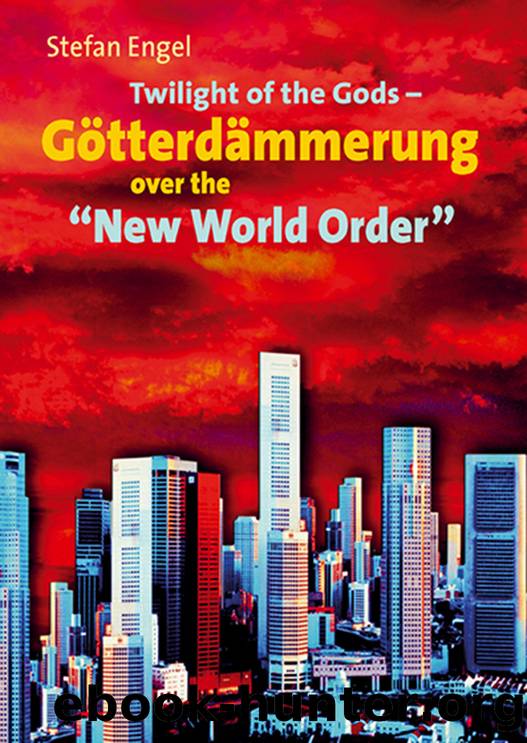 Author:Stefan Engel
Language: eng
Format: epub
Publisher: Neuer Weg
Published: 2016-02-15T00:00:00+00:00



Industrialization and Commercialization of Important Aspects of the Production and Reproduction of Human Life
The international monopolies are feverishly on the lookout for new investment opportunities for their surplus capital. In connection with this search, they also discovered the state-run social services, mainly the sectors of healthcare, nursing, education and child care. In 2002, the US investment management company Whistler Managers directed the attention of investors to these profitable sectors with a marketing campaign:
The goal of Whistler Managers, Ltd. is to find those opportunities that can deliver above-benchmark returns with controlled levels of risk. Currently, we're focusing on market sectors we believe will offer substantial, enduring potential including the child care, healthcare, eldercare, education and real estate markets. (From an advertisement of the investment management firm Whistler Managers, Ltd., of October 2002)
In order to develop such investment opportunities, the international monopolies in 2000 initiated GATS (General Agreement on Trade in Services), an international system of regulations. The desired "liberalization of trade in public services" aims at important aspects of maintaining everyday life.
According to the WTO, "trade in services" attained a value of US$1.34 trillion already in 1999, amounting to approximately one fifth of the total world trade. In OECD countries, these sectors represented 60 to 70 percent of the gross national product and employed about 64 percent of the wage and salary earners.
The "European Services Forum" was established in the EU specifically for the purpose of safeguarding the European monopolies' interests in the GATS talks. Allianz, Alitalia, Deutsche Telekom AG, Bertelsmann AG, Vivendi Universal, TUI, Deutsche Post AG and DaimlerChrysler are some of the companies represented in this private association of the services sector.
The targeted "liberalization" would permit international companies to operate schools and establishments of higher education or hospitals as private enterprises in any country they want and claim for them the same subsidies that the former state-run institutions received. Considered to be the most profitable markets are healthcare with a volume of US$3.5 trillion worldwide, education with US$2 trillion and water supply with US$1 trillion.
In connection with GATS, almost 100 countries have already agreed to open parts of their public healthcare sectors to private investments. Already 40 countries have declared they intend to open their education sectors. Since early 2000, negotiations have been taking place about a "necessity test" which would seriously aggravate the problem: no longer the international monopolies, but the governments themselves are supposed to prove in future that they are able to provide a specific service as "efficiently" as an interested private corporation. Otherwise this sector must be privatized! It is not permitted to repeal a decision to privatize once it has been adopted.
At the WTO summit in Qatar in November 2001 it was made easier for international monopolies to grab state-run and municipal services – water supply, for instance. In the Ministerial Declaration, the participants of the conference said they favored "the reduction or, as appropriate, elimination of tariff and non-tariff barriers to environmental goods and services." (Le Monde diplomatique of May 17, 2002; quoted from the Internet: www.
Download


Copyright Disclaimer:
This site does not store any files on its server. We only index and link to content provided by other sites. Please contact the content providers to delete copyright contents if any and email us, we'll remove relevant links or contents immediately.