Thev Startling Stories of Henry Kuttner by Unknown Author
Author:Unknown Author , Date: August 6, 2022 ,Views: 4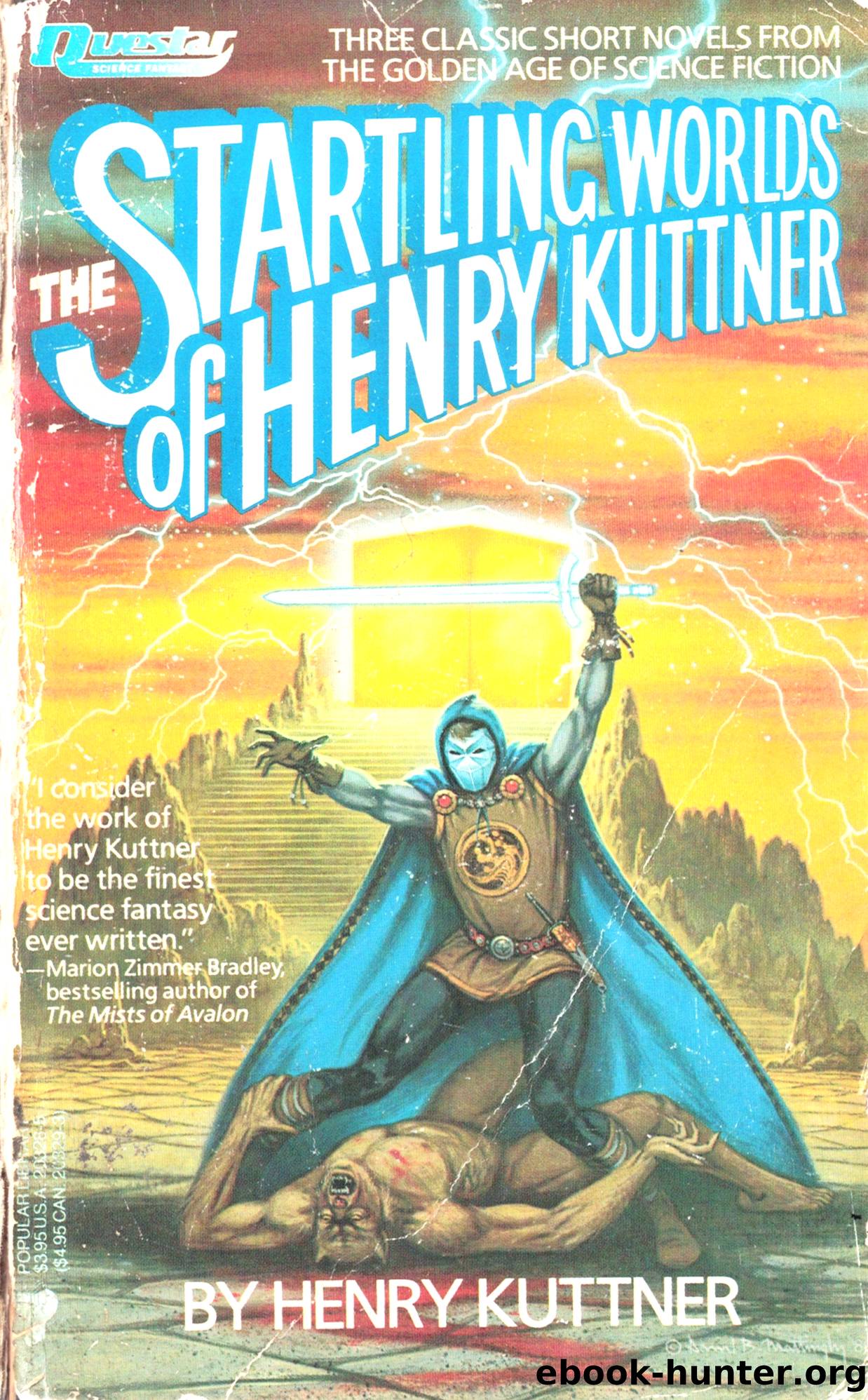 Author:Unknown Author
Language: eng
Format: epub
Published: 2022-02-22T00:00:00+00:00



VI - MAD KING
Many hoots later, Raft awoke, refreshed but stiff and aching. Colored light came through tall windows, pastel patterns that shifted and glowed on the pallor of the thick carpet.
He was in what seemed to be a sleeping-chamber. There were mirrors on the walls, many of them, and the room, he noticed, had no corners. It was a silken, padded nest, strewn carelessly with silks and pillows, and with low, round couches here and there.
There was an oval door in the wall, but no shadow loomed against it. That did not, however, mean that there was no guard. Raft yawned, stretched, and felt his muscled and joints crackle with stiffness. But, aside from various dull aches, he felt alert and ravenously hungry.
The dim humming still vibrated through him. He turned to the window, pushed open a pane, and stepped out onto the balustraded porch beyond. There he paused, staring.
Overhead the sun had moved a fraction—that was all. He saw it vaguely, for a towering pillar of mist dimmed his vision. Looking down, he understood the reason.
Beneath him a gulf opened. The porch overhung a broad platform lower down which jutted out over an abyss clouded with white fog. A silver torrent of ice shot out in an arc and fell away into that incredible depth.
Not ice, no, for it moved slowly. It was the river that flowed beneath the castle, to drop into the gulf that lay directly under Raft. He tried to probe the depths, but the boilingmaelstrom of mist baffled him. The cataract fell and was lost.
Download


Copyright Disclaimer:
This site does not store any files on its server. We only index and link to content provided by other sites. Please contact the content providers to delete copyright contents if any and email us, we'll remove relevant links or contents immediately.