The Key by Mats Strandberg
Author:Mats Strandberg , Date: September 17, 2020 ,Views: 9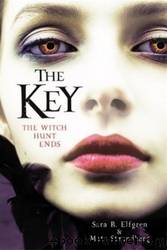 Author:Mats Strandberg
Language: eng
Format: mobi
ISBN: 9780099568575
Publisher: Hammer
Published: 0101-01-01T00:00:00+00:00



THE BORDERLAND
68
Ida stands in the dance pavilion. Alone at last. At last.
Nicolaus has returned. He has had a haircut. Olivia is on her way. Evelina and Rickard are witches. There are caves in the forest with beetles and pictures of Leffe. They all want to get hold of a box that seems to be super-important. Minoo has joined another circle now. And she's making out with Gustaf.
Was that the first time they kissed? It looked a bit like it, so uncertain at first. Hesitant. But, later on, not hesitant at all.
Ida shouldn't have watched them but she couldn't stop herself. Even though every kiss they gave each other reminded her of every kiss she would never get. She kept hoping that one of them would break it off and say something like, No, no, this isn't right, it's a mistake.
It was even worse, in a way, when they walked away together. Gustaf put his arm around Minoo and she leaned against him. They looked as if they belonged together. Where were they off to? What were they going to do?
She mustn't think about it any more. It's pointless. She should concentrate on all the other things that have happened, all the things she'd heard about.
It is so hard to keep up. And it seems just as hard for the others, even though their time runs more slowly than hers.
Start with Minoo. She has become a member of a circle set up by the Council. She has joined because the guardians say that only that circle can save the world, and only if Minoo joins it.
Ida hasn't a clue if that's true or not. But she does know for a fact that even when the guardians tell the truth, they could still double-cross you.
They did that with their promises to her, after all.
Ida had hoped that, when Minoo went into the state that lets her observe magic, she would be able to see her, Ida. All the time, she tried to move to where Minoo was looking. But, no. Minoo clearly hasn't become that much of a super-witch.
Ida badly wants to tell the other Chosen Ones about how the guardians tricked her; about the kiss they used as bait. What if that's the piece of information that the others need to be able to make up their minds?
Suddenly, the greyness falls ahead of her, like a curtain being dropped. When it dissolves again, it is dark.
'Hey, look, an old raincoat!' a male voice says.
Ida sees two dancing beams of light. Torches. Rickard and Anna-Karin have one each. Rickard, whom some of them want to use as a standin for Ida. Just because he's a metal witch and alive. But there must be snags in any plan based on the notion that Ida is replaceable.
The lights shine on rough stone walls and piles of old, dirty things. This must be the cave Anna-Karin had told them about.
'Anyway, no beetles as far as I can see,' Rickard says.
'Don't talk about them,' another voice adds.
Download


Copyright Disclaimer:
This site does not store any files on its server. We only index and link to content provided by other sites. Please contact the content providers to delete copyright contents if any and email us, we'll remove relevant links or contents immediately.