Sparkbound by C.R. Barlow
Author:C.R. Barlow [Barlow, C.R.] , Date: January 14, 2021 ,Views: 19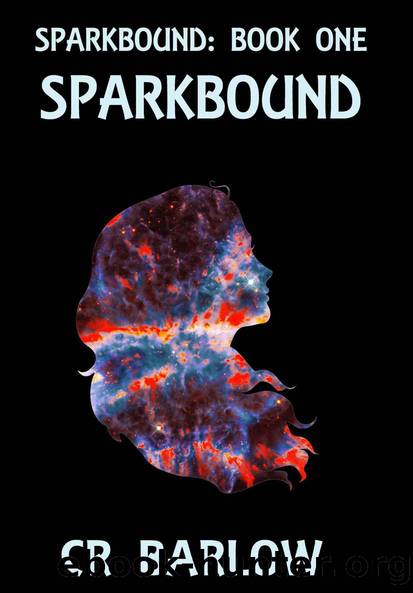 Author:C.R. Barlow [Barlow, C.R.]
Language: eng
Format: epub
Publisher: UNKNOWN
Published: 2016-06-27T22:00:00+00:00



Chapter Six
"It's not your fault."
Ingrid shrugged, not looking at her friend. Ashley could say whatever she liked, but the fact remained that Lolita had wanted to see her and she hadn't gone.
Maybe if she had, Lolita wouldn't have been there to open the gates for the elves. Wouldn't have sent out a magical shockwave to aid in their escape. Maybe those three hundred people would still be alive. Maybe if she hadn't pushed Lolita away so cruelly, she would never have gotten mixed up with the elves in the first place.
Ashley stood and shook her head, putting her hands on her hips. "The events leading to the massacre were in play for months, maybe even years, before it actually happened. Whatever you did or did not do on that day wouldn't have changed anything. And, for that matter, if Lolita wanted you to meet her were the massacre took place, she was planning on kidnapping or killing you."
Ingrid flinched and shook her head. "We weren't going to be anywhere near there."
"Then she either had no intention of showing up, or was going to use you as an alibi. You have nothing to feel guilty about."
"Words only give me so much peace," Ingrid whispered, her eyes filling with tears. "I loved her, Ashley. She was… she was my best friend. I thought I could trust her with everything."
Ashley studied her. Ingrid stared back, but her friend had always been impossible to read. She was trained to keep a rein on her emotions and she did–a tight rein that never slipped. Even when they were both just entering puberty and all the emotions that came with it, Ashley was always calm and in control of herself.
"Did you sleep with her?"
Ingrid's cheeks flushed as memories of being wrapped in Lolita's arms flashed through her mind. "I told you we were lovers."
"That doesn't necessarily mean sex."
Ingrid sighed. "Yes. We slept together. It was so cold on Pluto that often it was the only way to keep warm, to… share body heat."
And most of the time that was all they did. They combined their blankets and slept with their arms around each other, the soft rise and falls of their chests in unison. There was something so intimate about sleeping next to another warm body, depending on that warmth to keep yourself warm. More intimate than sex with Edan in the comfort of the palace had been.
"Okay, because I don't like how you're splitting hairs; did you two have sex?"
Ingrid's face went crimson. She nodded. "She was my first."
Ashley's face remained impassive. "Why didn't you tell me?"
"I'm over her. She and I are the past and—"
"I meant when you first came back to Earth. Why didn't you tell me then? Why have you waited all these years to tell me something so important?" A note of hurt slipped into Ashley's usually perfectly controlled voice. "Didn't you trust me?"
"I was ashamed."
Ashley's brow furrowed. "What for? I knew you were bisexual. It's not like there is anything to be ashamed of—"
"Because I was technically still with Edan when I slept with her.
Download


Copyright Disclaimer:
This site does not store any files on its server. We only index and link to content provided by other sites. Please contact the content providers to delete copyright contents if any and email us, we'll remove relevant links or contents immediately.