My Time to Speak by Ilia Calderón
Author:Ilia Calderón , Date: August 7, 2020 ,Views: 335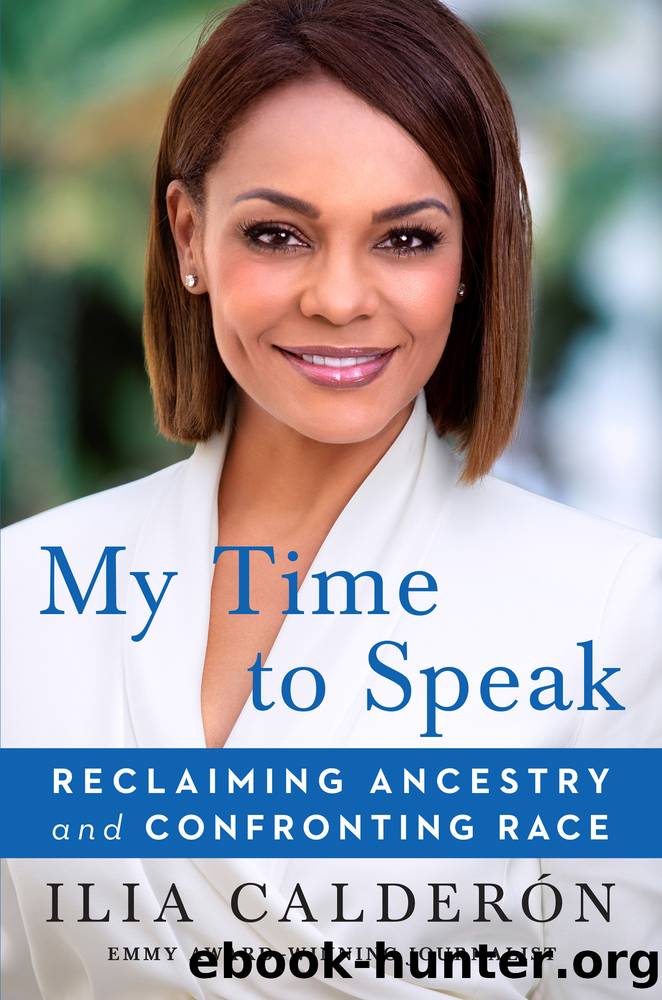 Author:Ilia Calderón
Language: eng
Format: epub
Publisher: Atria Books
Published: 2020-08-04T00:00:00+00:00



14.
One Hundred Percent Anna
You name the sky, girl,
And the clouds war with the wind.
Octavio Paz, "Niña"
I'd always wanted to be a mother and I always knew one day I would be. I'd dreamed about it since I was a young girl. But in those dreams, I never saw myself pregnant; I simply appeared alone with a baby in my arms, as if I'd always known about the obstacles I'd have to overcome to conceive. What I wasn't sure about was when or how it would happen. I never had a plan in my head, nor a timetable, like so many of my friends, who said: "I'll get married before I'm twenty-five, and have one, two, or three babies before I turn thirty." My only plan was to work hard and enjoy my family whenever I could escape to Colombia for a couple of days. Gene hadn't shown up in my life yet.
At thirty-three, without a partner, much less wedding plans in sight, I got the news.
"Ilia, you have endometriosis and intrauterine fibroids," my gynecologist told me after a routine checkup.
"Now I get why I've had such discomfort for years before and during my period… Is it dangerous? What does that mean, exactly? Is there anything I can do?" I imagined myself hospitalized and thought the worst.
"No, no, you're very young, you still have time to fix it," he said. "Let's treat this." He encouraged me and explained my options, although they didn't make my decisions any easier.
After the final tests, I underwent my first surgery to remove the biggest fibroids. But, as is usually the case, the fibroids returned, and with them intense pain, profuse periods, skin changes, and serious hormonal imbalances. The medications to relieve these symptoms only made things worse. I know this can sound banal but I felt bloated, and when you work for the public in a medium as demanding as TV, it can be torture. When I stopped taking the meds, I lost tons of weight. That was a good excuse for some to say my face had changed because I'd had cosmetic surgery. Who knows what other rumors were out there? I had a second surgery at thirty-five and a third a year later. The problem persisted; the fibroids kept coming back.
"Doctor, do you think I can still be a mother someday?" I asked without much hope after so many procedures.
"Yes, but the sooner the better," he said. "With your condition, you can't risk being a miracle mom after forty."
Fortunately, Gene showed up just in time and the plan I'd never made began to emerge all by itself. Suddenly, endless afternoons began to run together, future projects, conversations about buying a house and where to spend the holidays: With your family or mine? We became a couple seamlessly, organically. And, naturally, I confessed I wanted to be a mom someday but that it wasn't going to be easy. The news didn't seem to discourage Gene and we decided we would first try to get pregnant without medical assistance.
Download


Copyright Disclaimer:
This site does not store any files on its server. We only index and link to content provided by other sites. Please contact the content providers to delete copyright contents if any and email us, we'll remove relevant links or contents immediately.