Margaret McDonagh - [Strathlochan Hospital 06] by An Italian Affair (v0.9) (epub)
Author:An Italian Affair (v0.9) (epub) , Date: January 14, 2021 ,Views: 10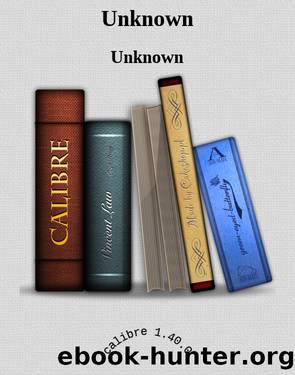 Author:An Italian Affair (v0.9) (epub)
Language: eng
Format: epub



Gina leaned on the balustrade wall at the edge of the villa's expansive terrace, her mind buzzing with thoughts of all Seb had revealed to her about his past. Dusk was fading to the darkness of night, and moonlight played over the softly undulating surface of the sea beyond the cliffs. Neptune's Spear was a brooding shape, silhouetted offshore from the crescent of beach far below.
She ached for what Seb had borne as a young boy, ripped away from all that was safe following the death of his father, scared and confused by the erratic behaviour of a troubled mother on drink and drugs who'd flitted from man to man. And then to find her dead, to be left alone so young, trying to survive on the street... Thank God for the aunt and uncle who had searched for him and taken him in, given him a loving home and a secure future.
A proud and private man, it must have cost Seb to confide in her. And he'd been affected by the telling, she knew. She sensed he'd needed time alone to gather his thoughts.. .just as she'd had to stem her tears for the boy he had been. It seemed so unfair, given all he had been through in his youth, that he now faced what could be life-changing injuries to his hands—all due to a selfless act, helping someone in trouble. How worried he must be about being able to paint again. She wished she knew more about the damage to his nerves and tendons, the possible long-term effects, wished he wasn't so unwilling to talk about it or allow her to help him. There was so much she didn't know about him and his life...including how he had come to be on Elba, painting and acting as caretaker for this villa.
Gina felt rather than heard Seb approach behind her. A shiver of awareness rippled down her spine as he stepped up close and personal, his hands coming to rest either side of hers on top of the wall, his body brushing against her, trapping her in place. Flames of desire uncoiled inside her as the warmth of his breath fanned her skin. Soft, stolen kisses were followed by the teasing lick of his tongue, and when his teeth grazed against her, indulging in a gentle bite of possession, she whimpered, close to melting on the spot.
Succumbing to the urge, she turned in his arms, intending to... Well, she wasn't sure what she intended because the sultry intensity in his eyes banished every single thought from her brain. Seb raised a hand, his fingers whispering across her cheek before they glided along her neck, cupping her nape, holding her in place. She barely had time to draw in a shaky, fractured breath before his lips met hers in a bone-weakening, passionate kiss that instantly flared out of control. Her response was instinctive, inevitable, swamping her under a tidal wave of desire. His free arm wound round her waist, drawing her tight against him, while her own rose to link around his neck.
Download


Copyright Disclaimer:
This site does not store any files on its server. We only index and link to content provided by other sites. Please contact the content providers to delete copyright contents if any and email us, we'll remove relevant links or contents immediately.