Infinite Dendrogram: Volume 1 by Taiki & Andrew Hodgson & Nick Nomura & Emily Sorensen & Sakon Kaidou
Author:Taiki & Andrew Hodgson & Nick Nomura & Emily Sorensen & Sakon Kaidou , Date: January 20, 2020 ,Views: 128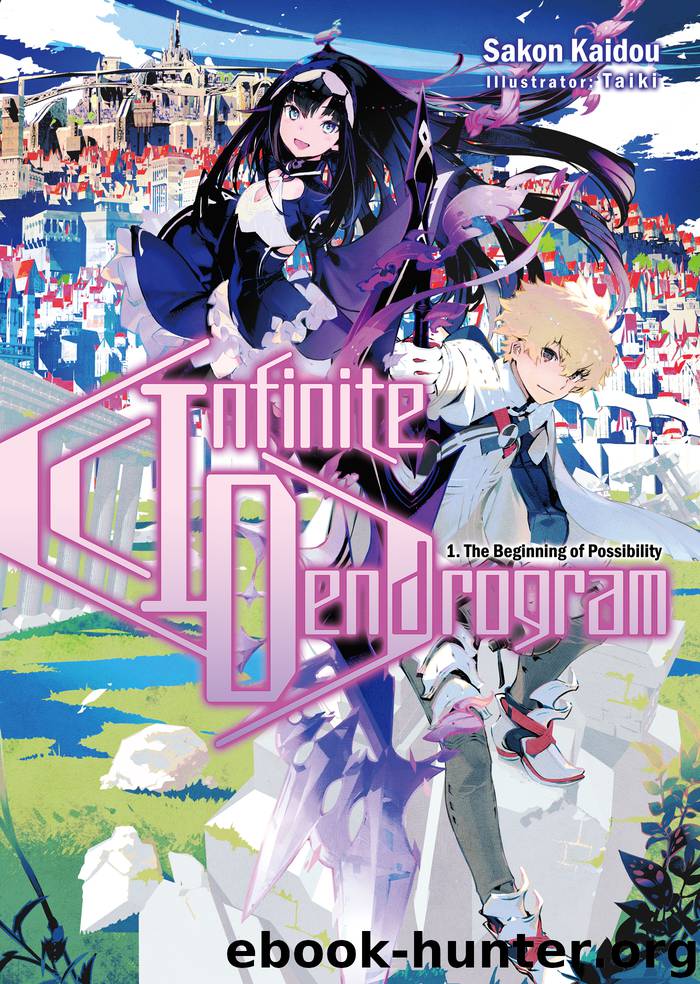 Author:Taiki & Andrew Hodgson & Nick Nomura & Emily Sorensen & Sakon Kaidou
Language: eng
Format: epub
Publisher: J-Novel Club
Published: 2017-07-10T00:00:00+00:00



Maestro Grantzian Valleno is looking for a model, difficulty level 6.
One of the Kingdom of Altar's greatest artists — Grantzian — is looking for a model for a new painting.
Please bring someone that he would be satisfied with.
Depending on the model, they might be asked to pose nude.
Be advised that Grantzian is a fastidious sort and that his standards are sky-high.
I had no words. The difficulty of this quest was actually a level higher than the one where I'd had to help Milianne.
"So, you went and cleared it by showing Babi to him, right?" I asked.
"No. Well, that was my original intention, but..."
◇◇◇
"Pardon the intrusion. I am Rook from the Pimp guild, and I came here with a model."
"Hmph, another one of you useless cretins who are only good at handling your crotches. All you wretches ever bring to me are atrocious hags. So, where is the..."
"Umm, is anything the matter?"
"You're hired!"
◇◇◇
"For some reason, I had to be the model," said Rook. "Well, it got me some levels and it made Mr. Grantzian happy, so I didn't mind it at all."
"...I see. Good for you," I said.
Man, this world is really kind to handsome people...
◇
By the time we'd finished our lunch, my exchange with Rook was nearing its end.
I'd thought I'd had some strange experiences since I'd started the game, but his adventures had been quite something, too. I had no idea if we were unique in that regard or if getting entangled in unusual events was the norm in this world.
"By the way, Ray," Rook addressed me.
"Hm? What?" I responded.
"We just talked about the player killers, and there's something that I can't get out of my head," he said.
...It's probably the same thing that I'm interested in, I thought.
"When you met Figaro, he said he would do something about the player killers in the south, right?" he asked.
"Yeah, he said something about the hunting ground there being the passage to the city of duels," I answered.
"But the player killing is over in all the hunting grounds, isn't it?" he asked.
Exactly, I thought. That had been the question on my mind before I'd met up with Rook.
There would've been no surprise if Figaro — the top of the duel rankings — had ended the player killing in the hunting grounds. In fact, if he'd simply given them all the death penalty, the player killing wouldn't be happening for a whole three days. However, Figaro had only mentioned the Sauda Mountain Pass in the south. Therefore, it was strange that the player killings in the other places were over, too.
"I have three possible scenarios in mind," I said.
"Do tell," Rook said, looking interested.
"Scenario number one: Figaro did something about the other three, as well," I said.
This scenario is quite unlikely, though, I thought. He'd probably taken care of the southern player killers to secure the means of travel between the capital and the city of duels — his main haunt. However, he'd had no reason to take care of the problems in the other areas.
Download


Copyright Disclaimer:
This site does not store any files on its server. We only index and link to content provided by other sites. Please contact the content providers to delete copyright contents if any and email us, we'll remove relevant links or contents immediately.