Friends and Family: A BWWM Romance Novella by Grey Avery
Author:Grey, Avery , Date: October 14, 2021 ,Views: 38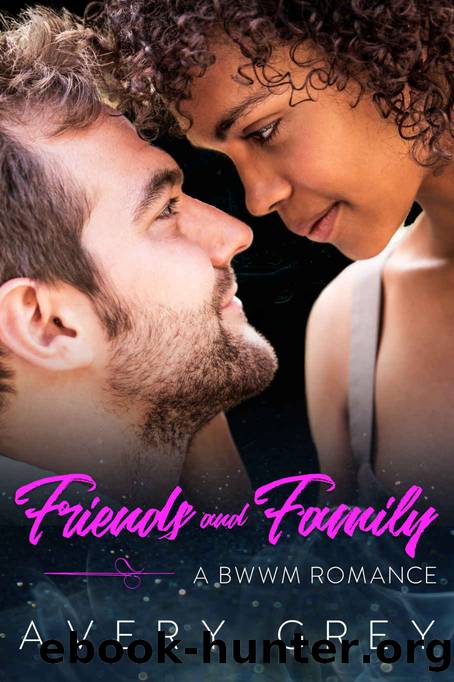 Author:Grey, Avery
Language: eng
Format: epub
Published: 2021-09-13T16:00:00+00:00



10
Mo sighed as she picked up the phone. She scrolled through her contacts and made the call she dreaded.
Patrick's voice was cheerful. "Monique."
"Hey."
The cheerfulness went down a notch. "You'll be late."
"There was a mass shooting at a building downtown. We have incoming."
Patrick cursed. "How many?"
"I don't know yet. It'll be a long day."
"I get it. I'll be here."
"Patrick, I'm sorry."
"It's not a problem. I'm used to it."
Mo didn't detect any anger or irritation in his voice. "What's for dinner?"
"I was going to put chicken on the grill. It's still marinating, so it'll keep. I'll see you when you're done."
"I may be here all night."
"I'll be here all night, too. Come whenever you're done."
"Patrick--"
"Promise me."
"I promise. I have to go. The first patient is two minutes out."
"Okay. Go same some lives. I'll see you later."
Mo put her phone away and joined the emergency department team. The next hours were a blur as she scrambled. She finished her last surgery and went back to the emergency department. The charge nurse, Trina Jackson, was staring out of the ambulance doors.
Trina was a few years older than Mo, a tall, sturdy woman who was excellent at her job. She had served as a wartime Navy nurse, and ran the emergency department with crisp efficiency. Trina brooked no nonsense or ego. She had brought several arrogant doctors to their knees, and the rest were careful to steer clear of her wrath.
Trina had a hollow look in her eyes. "I haven't seen anything like this since Iraq."
"Are you okay?"
She turned to Mo. "No, I'm not okay. I helped prep a twenty year old for the morgue. She was an intern in that office. Just starting her life."
"It's been a rough day."
Trina grunted. "At least the next shift got here on time. I'm gonna open a bottle of wine, watch one of those stupid reality shows and try to forget what I saw here today. Then I'll be back in two days to start all over."
"That sounds like a plan."
"I'll see you next shift, Mo. We did our best." Trina pulled her chin up. "Good night, Dr. Fleming."
"Good night, Nurse Jackson."
Mo was numb as she drove to Patrick's condo. She sat in her car for a moment before she went to the door. She waited for him to buzz her in, then got on the elevator. She closed her eyes and tried to slow her breathing.
He let her in and closed the door. "Monique."
"I could use a hug."
"I can do that." She stepped into his arms, and he held her tight. "It was bad, huh?"
"Yes."
"Are you hungry?"
"No."
"What do you need?"
Her voice cracked. "This."
"Do you have to go in tomorrow?"
"No." She took a deep, shuddering breath. "I don't have any followup care because no one I worked on survived."
"I'm sorry." He tightened his hold on her. "I've got you."
She closed her eyes, pressed her cheek against his shoulder and sobbed. She cried for what seemed like hours, and he never said a word. He held her close until she stopped.
Download


Copyright Disclaimer:
This site does not store any files on its server. We only index and link to content provided by other sites. Please contact the content providers to delete copyright contents if any and email us, we'll remove relevant links or contents immediately.