Darkstone by D. Jordan Redhawk
Author:D. Jordan Redhawk [Redhawk, D. Jordan] , Date: January 14, 2021 ,Views: 21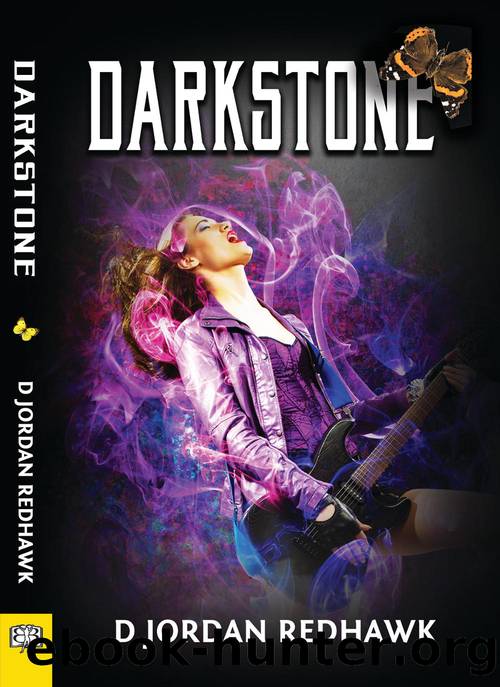 Author:D. Jordan Redhawk [Redhawk, D. Jordan]
Language: eng
Format: epub
Publisher: Bella Books
Published: 2015-11-23T23:00:00+00:00



Chapter Twenty
"Griffith Observatory? I've always wanted to come here."
Joram opened Naomi's car door, her pleasure at making a good choice for their date easing the nerves tying her intestines into knots. Not for the first time did she wonder why she put herself through this anxiety; there were plenty of women out there that required far less effort. Before she fell sway to the sentiment, Naomi's impish grin eased the internal sourness, a brilliant reminder of how much this particular woman appealed to her. "Glad to hear it. I come here now and again. It's fun."
She held out her hand, pleased when Naomi took it without compunction. Tugging, she stepped backward as she pulled Naomi toward the observatory before turning to walk beside her. They passed lawn monuments and models, entering the vast white building. Joram guided them past the ticket counter and information kiosk toward the stairs and the building café.
"And this is all free?" Naomi slowed to study a passing display.
"Yeah. There's a planetarium and the occasional special show with entry fees, but the displays and other odds and ends are free to the public."
In a hushed tone, Naomi said, "I've never seen a planetarium show before."
Joram eyed Naomi. For her part, Naomi had become engrossed in a display of telescopes, unaware of Joram's examination. Her obvious fascination with the scientific exhibits was in marked contrast to most of the women Joram had ever brought here. A typical Joram date consisted of dinner, drinks and dancing followed by a pleasurable evening in bed. Occasionally Joram took women on this tour, playing on the romanticism of a sunset hike overlooking the city to facilitate a night of passion. Her dates had always been keenly attuned to her prurient needs and not given to scholarly debate.
But Naomi was a woman who had an intelligent streak, a woman in a university graduate program. Naomi was here because she was attracted to Joram, but it seemed that her pursuit of knowledge held almost as much appeal for her. Though the concept was alien to Joram, she had belatedly come to realize that if Naomi was any indication of the breed, smart was sexy and Joram had been missing out for years. Joram had enjoyed their dinner conversation last week, somehow unsurprised that Naomi's mischievous appearance hid a keen wit and shrewd point of view. Joram had planned a late dinner after tonight's guided hike, hoping to capitalize on the sunset romance and evoke more of those amazing kisses. She suspected Naomi needed intellectual stimulation more than the mere physical to open up, just as Joram needed musical stimulation to access the depths of her emotions. "Let's do that then."
"Really?" Naomi blinked, her full attention back on Joram.
Joram smiled at Naomi's hopeful expression. "Yeah, let's get tickets to tonight's show." She turned them around, doubling back to the ticket counter. "We can pick up something to eat on the way back to your apartment after."
Naomi looped her arm through Joram's. "Are you sure?"
Chuckling, Joram patted Naomi's hand.
Download


Copyright Disclaimer:
This site does not store any files on its server. We only index and link to content provided by other sites. Please contact the content providers to delete copyright contents if any and email us, we'll remove relevant links or contents immediately.