Cows by Matthew Stokoe & Dennis Cooper
Author:Matthew Stokoe & Dennis Cooper [Stokoe, Matthew] , Date: November 22, 2020 ,Views: 23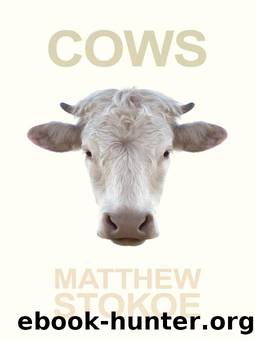 Author:Matthew Stokoe & Dennis Cooper [Stokoe, Matthew]
Language: eng
Format: mobi
Tags: ebook
Publisher: Akashic Books
Published: 2010-12-14T23:00:00+00:00



CHAPTER TWENTY-ONE
Evening. They were drinking coffee in the kitchen. Lucy had her eyes on the body. "Will you let me have her, Steven? Something that ugly must have stones in her. Can I look inside? It can be a present to mark the start of our life together. Let me open her up."
Steven sighed. This weirdness of Lucy's unsettled him, it did not fit with his picture of how things should be. In his dreams he'd seen an instant normalizing of behavior when they began living together. It was clear now that things were going to take a little longer.
"Okay, but she goes tonight."
Lucy kissed him and unzipped her wallet of scalpels. He left her to it and headed for the bedroom, picking up poor Dog's body on the way, holding it close. He needed to sleep for a while.
When he woke at two a.m. he was giggling. For a long moment he was inside the TV, running across green fields of crops to a white sunlit house with animals playing all around where Mom was waiting to hug him to her big soft chest and say, Gosh, I love you so much, Johnny, I could eat you right up, you're so scrumptious.
Then he was back in the room, the room that would have to be changed so much. The TV was on and everything it showed looked possible.
Out into the hall. Into the flat. Into HIS flat now. The walls glowing with pleasure to see him how they always wanted—lord of the place, uncontested and safe. And he did feel safe. He was certain of everything. In here, with the Hagbeast gone, his dreams of love and comfort would harden into reality around Lucy and himself, undisturbed by the currents that tore at the world outside.
He knew what he would find in the kitchen and it was all right. It was part of a necessary transition.
Lucy stood crying by a pile of shredded meat that had been his mother. The mess on the table was unrecognizable, every organ and every piece of flesh had been stripped from the carcass and minced. Many of the bones had been splintered and torn from their holding cartilage, even the skull was open and scooped clean. The face hung from it in a peeled flap of skin, like an inside-out Halloween mask.
He held Lucy and stroked her hair, whispering reassurance, smiling gleefully to himself over the top of her head because her search through the foulness of the Hagbeast had been fruitless. Now that she had looked inside a human, picked one apart with her own fingers and found nothing, she was more his than ever. This final, unequivocal loss of hope would force her into the hidey-hole of life with him and a child.
She clung to him all the way back to the bedroom and when he fucked her she held on and didn't let go until she fell asleep.
He left her curled in damp sheets, twitching and murmuring unhappily to herself, and lugged the sodden remains of the Hagbeast up to the roof in black plastic garbage bags.
Download


Copyright Disclaimer:
This site does not store any files on its server. We only index and link to content provided by other sites. Please contact the content providers to delete copyright contents if any and email us, we'll remove relevant links or contents immediately.