Computationally Intelligent Systems and their Applications by Unknown
Author:Unknown , Date: November 25, 2021 ,Views: 47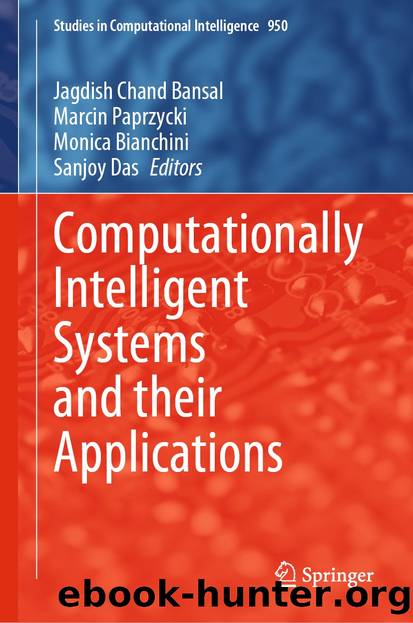 Author:Unknown
Language: eng
Format: epub
ISBN: 9789811604072
Publisher: Springer Singapore



3.4 Topology-Based Integration Approach
In this approach, the integration of sensor nodes with IoT depends on the nodes position in order to connect to the Internet. There are two approaches hybrid and access point solution.
Hybrid solution approach: In hybrid solution approach, the sensor nodes are located at the edge of the network to directly access Internet. These nodes behave as base station through which all other nodes forward data to the external network. For this, the node configurations are high in power, memory longevity than nodes in the network. There can be multiple base stations to ensure data redundancy. Since the base station nodes are connected to the Internet directly, they are able to implement different Internet protocols. For this reason, base stations have network intelligence.
Access point solution: In access point solution, there is a tree structure topology followed in the WSN. The root of the tree is an Internet enable node and the leaves are the normal nodes. Since there are multiple Internet-enabled nodes, the tree is unbalanced in nature. The advantage of this topological feature is that every sensor node can access Internet through the root nodes in one hop. The root nodes which are part of backbone network have higher capabilities like more resources so as perform faster. These nodes are capable of implementing standard protocols for backbone network like IEEE 802.15.4.
Download


Copyright Disclaimer:
This site does not store any files on its server. We only index and link to content provided by other sites. Please contact the content providers to delete copyright contents if any and email us, we'll remove relevant links or contents immediately.