Arabic in a Flash Kit Ebook Volume 1 by Fethi Mansouri Dr
Author:Fethi Mansouri, Dr. , Date: October 14, 2021 ,Views: 74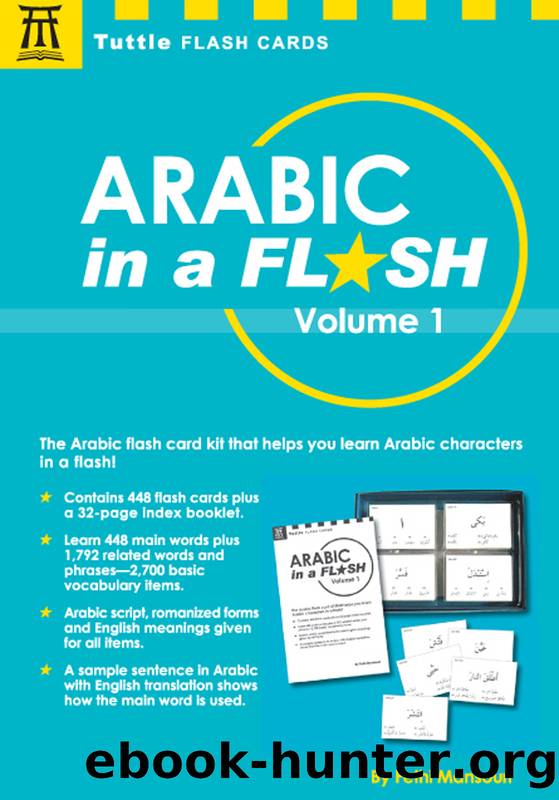 Author:Fethi Mansouri, Dr.
Language: eng
Format: epub
ISBN: 978-0-8048-3727-9
Publisher: Tuttle Publishing



kaanatis- sayyaratu muntaliqatan bisur`atin `aaliyah.
The car was travelling at high speed.
1. sur`ah speed
2. bisur`ah quickly
3. musri` in a hurry
4. sarii` fast, quick
jahila
not to know (opposite of 'to know')
zalla sirru mawtihi majhuulan.
The secret of his death remained unknown.
1. jahl lack of knowledge, unawareness
3. majhuul unknown
2. jahil uneducated, unfamiliar, ignorant
4. jaahiliyyah pre-Islam
takhayyala
to imagine
kathiiran maa yatakhayyalul- atfaalu anna hunaaka hayawaanaatin mukhiifatan tahta asirratihim.
Children often imagine that there are frightening animals under their beds.
1. takhayyul imagining (n.)
2. khayaal imagination
3. khayaaliyy imaginary
4. khayaalun `ilmiyy science fiction
Download


Copyright Disclaimer:
This site does not store any files on its server. We only index and link to content provided by other sites. Please contact the content providers to delete copyright contents if any and email us, we'll remove relevant links or contents immediately.